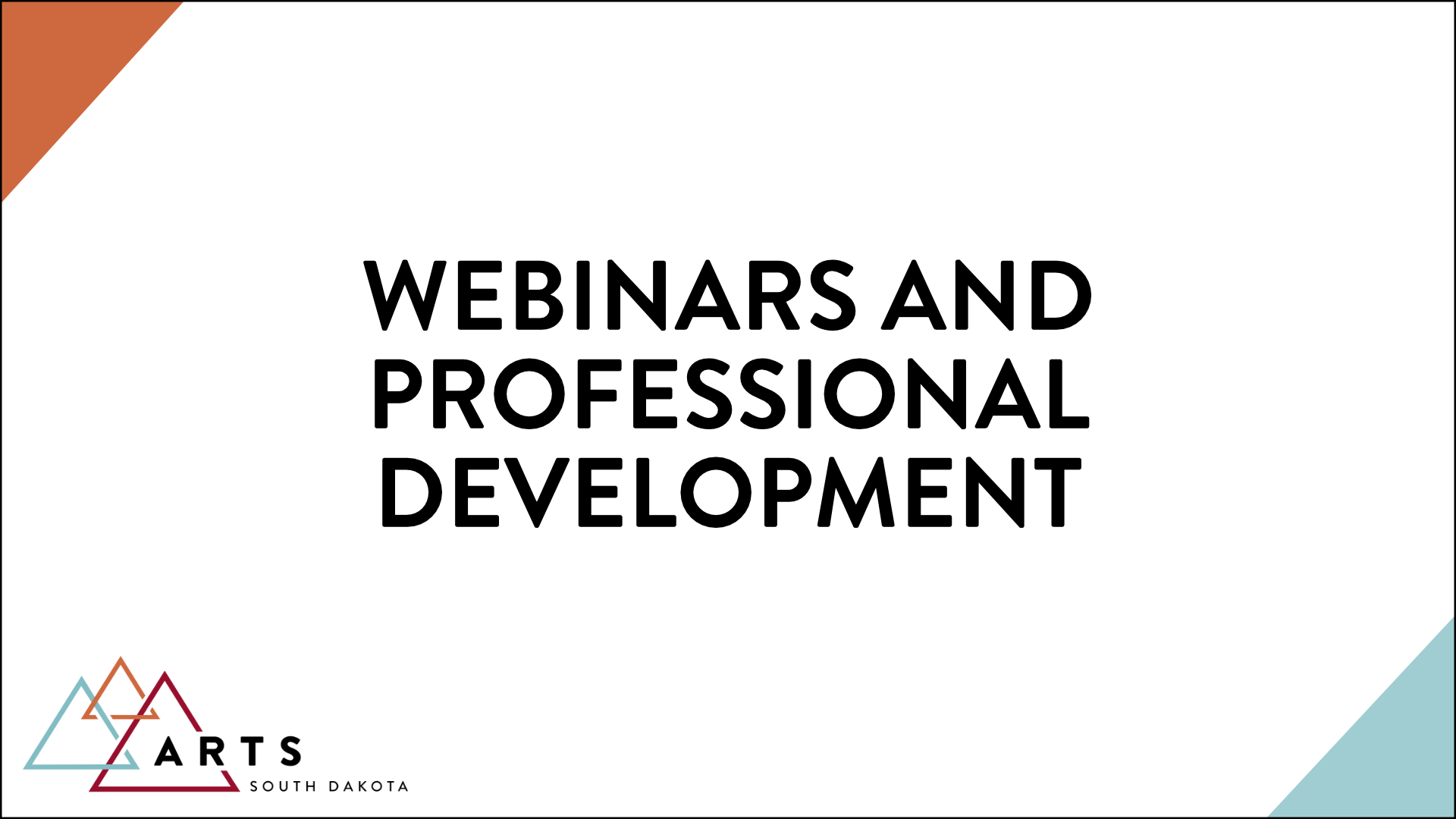 Arts South Dakota provides an ongoing series of learning and professional development webinars for both artists and arts organizations. Now, more than ever, coming together to learn from the vast shared knowledge within our state's creative communities is vital to supporting the arts. Below, you can find information on any upcoming scheduled sessions, as well as archived recordings and materials from our past sessions.
If you have any questions, or suggestions for future topics or presenters, please contact Community Development Director Andrew Reinartz at Andrew@ArtsSouthDakota.org. Joining an Arts South Dakota Zoom Webinar PDF
This will be updated as webinars are confirmed.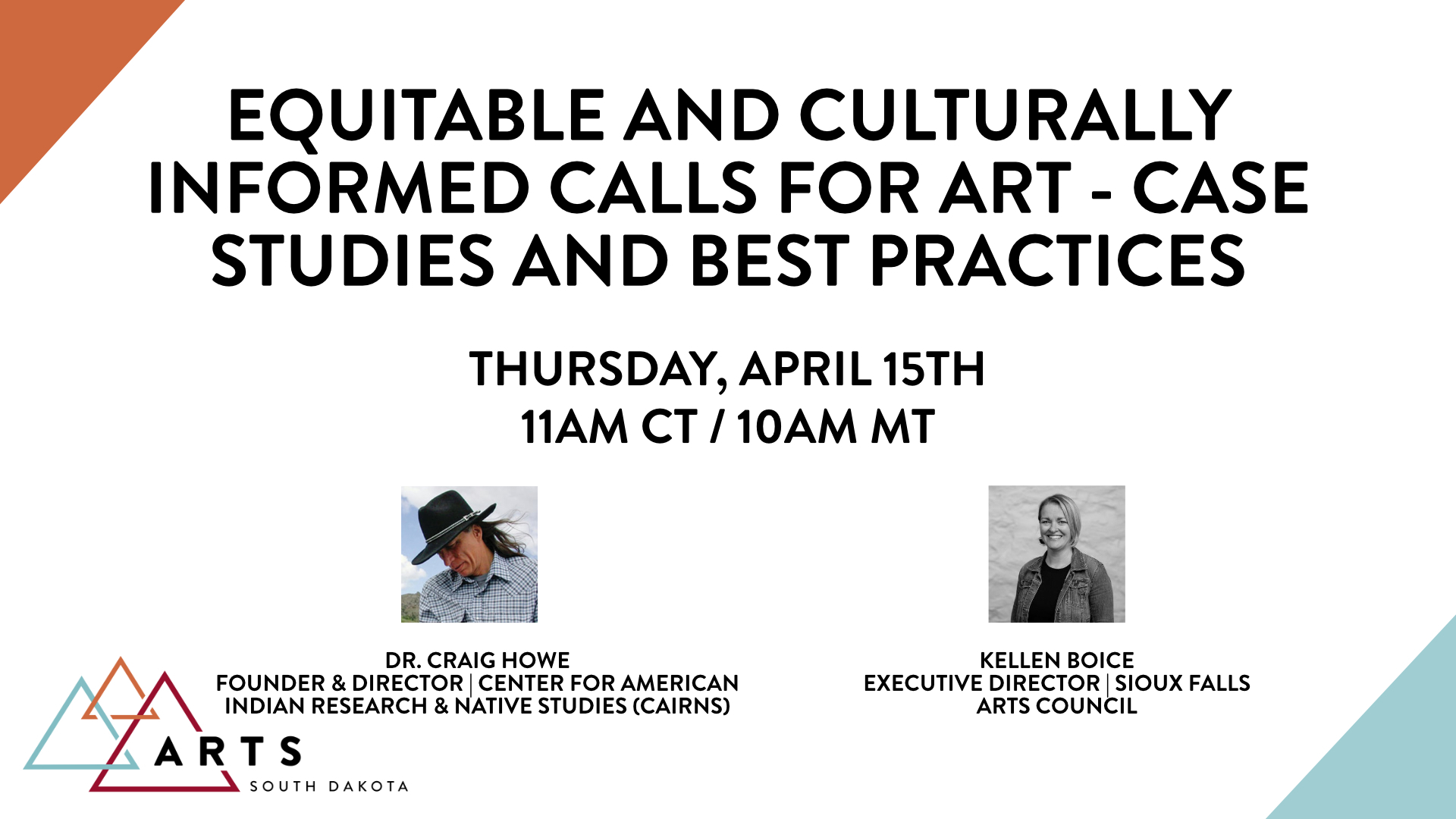 PRESENTERS
Dr. Craig Howe – Founder & Director, Center for American Indian Research & Native Studies (CAIRNS)
Kellen Boice – Executive Director, Sioux Falls Arts Council
Arts organizations and public art groups are continuing to push their programs to be more equitable, diverse, and inclusive, in an effort to more fully impact and represent their communities. When creating and facilitating calls for art, we can often explicitly or implicitly reinforce dynamics that exclude the very groups we're trying most to have dialogue with. This session will feature two case studies, including experiences, pitfalls to avoid, and best practices to follow in order to create more equitable and culturally informed calls for art. Join to hear more about Dr. Howe's culturally rooted calls for art in the many Center for American Indian Research & Native Studies exhibits, as well as Boice's experience facilitating public art projects through the Sioux Falls Arts Council.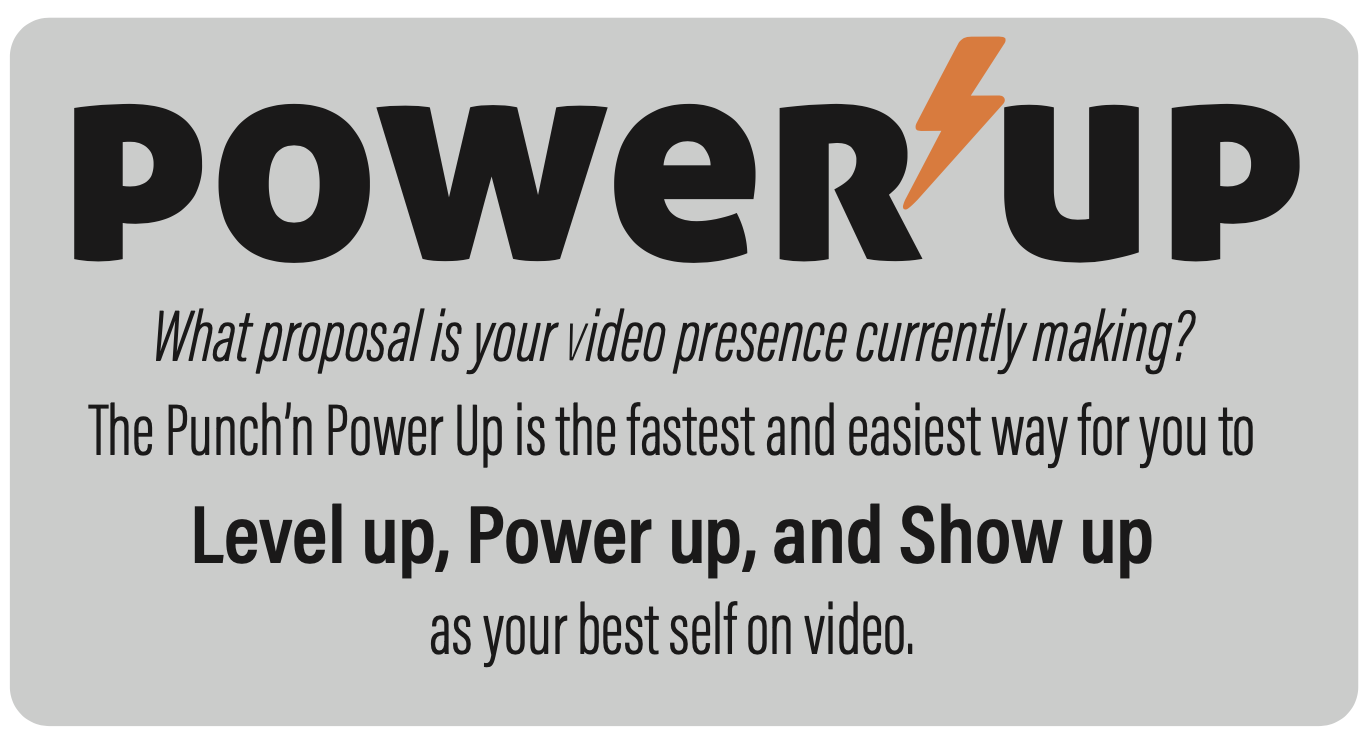 Punch'n Power Up Session with Arts South Dakota
Thursday, April 29, 2021
12:00 PM MT / 1:00 PM CT
REGISTER TODAY: https://www.eventbrite.com/e/punchn-power-up-session-with-arts-south-dakota-registration-148029154185
After presenting a helpful webinar, working through tips and tricks for video best practices with three volunteers, Punch'n is offering a discounted rate for a more in-depth session. Watch the recording of the webinar overview at this link, and find more details and registration info below!
Power Up – What proposal is your video presence currently making? The Punch'n Power Up is the fastest and easiest way for you to level up, power up, and show up as your best self on video, with Patrick McGowan. Presence has always mattered. First impressions are still incredibly important. Video events, video meetings, Zoom conferences… they're not going away. Video presence is quickly becoming the new differentiator. Joining Patrick is Michael McGowan, acclaimed broadway and television actor, who will help provide insights on how to get the most out of the technology they have as well as broadcast confidence, competence, and credibility on-camera. In addition to this two-hour session, your registration also includes a 60-minute one-on-one coaching session, and a 30-minute coaching follow-up.
Arts South Dakota is excited to partner with Punch'n to provide a discounted rate for their Power Up video presence session for artists and arts organizations in South Dakota. This opportunity is limited to only 10 seats, and is provided for 1/3 of the normal cost, thanks to discounts from Punch'n and support from Arts South Dakota. You can find an overview session at https://artssouthdakota.org/webinars/ to get a preview of the type of content.
Please email Arts South Dakota Community Development Director Andrew Reinartz at Andrew@ArtsSouthDakota.org with any questions about the session.
PRESENTERS
Patrick McGowan, Founder Punch'n, The Video Presence Company
Mike McGowan, Television and Broadway Actor
PRICING
There are only 10 spots available for this session so register now to guarantee your spot!
DISCOUNTED rate for Arts South Dakota constituents – $125. Normally this would be over $300, but Punch'n is offering a discount, and Arts South Dakota is covering a portion of the expense as well.
 Arts South Dakota Members pay no processing fees on the registration.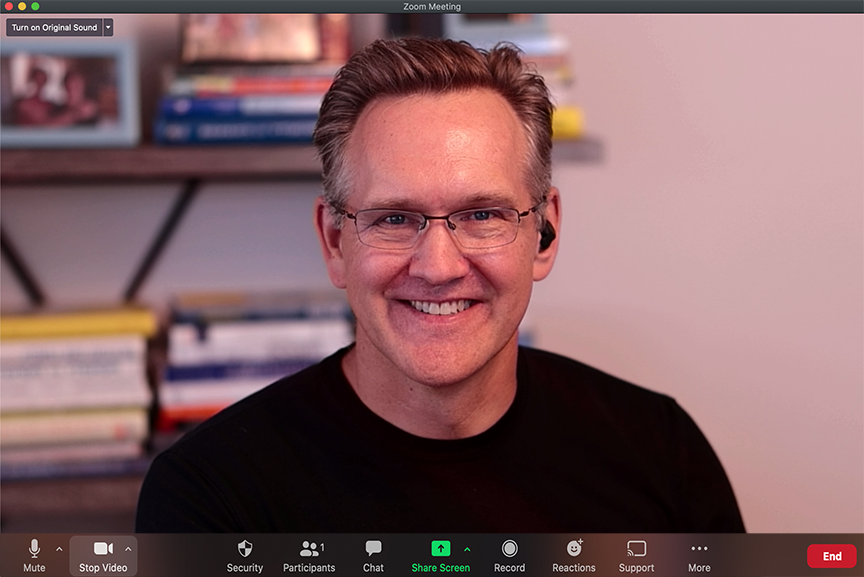 Patrick McGowan is the Founder of Punch'n™, The Video Presence Company. He works with a variety of professionals – writers, consultants, and coaches – who want to punch up their video engagements & maximize their impact over video. With over 25 years of experience in sales, marketing, business development, & innovation – combined with a keen eye for what works & doesn't work on camera – he shows people how leveling up their video presence can lead to increased engagement & connection with their clients, teams, & audience. After working with him, people report having more confidence, more engagement, more energy and more impact over video. Lastly, his first book, The Punch'n Approach™, is scheduled to be released mid-2021.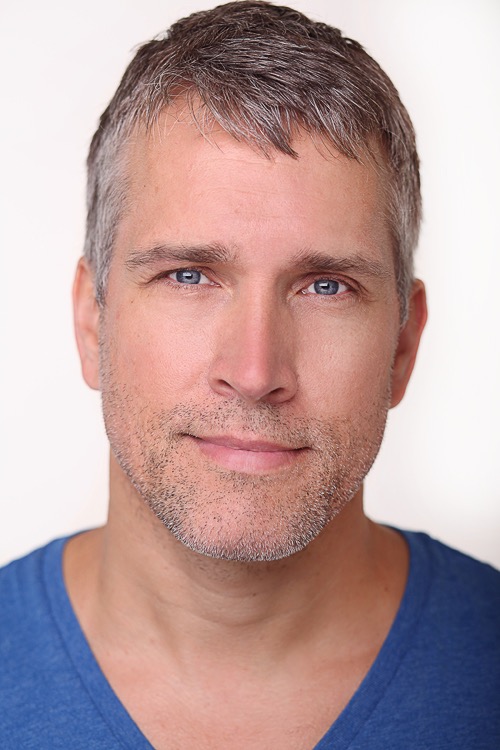 Mike McGowan
Mike McGowan is an actor who can be seen on the new Starz series, RUN THE WORLD and THE BLACKLIST on NBC. He has appeared in the films BIG WORDS, BLOODBOUND and opposite Renee Zellweger in HERE AND NOW. Additional tv credits include LAW AND ORDER: SVU, BLINDSPOT, MADAM SECRETARY, DEADBEAT, DELOCATED and CURB YOUR ENTHUSIASM. On Broadway, he performed in the musical phenomenons THE BOOK OF MORMON and THE PRODUCERS among many others. He is a volunteer and board member for THE DOULA PROGRAM TO ACCOMPANY AND COMFORT, a not-for-profit organization that trains volunteers to provide company for people facing the end of life alone. He lives in New York City with his husband, film-maker Richard LeMay and his two dogs, Bodie and Cash. Oh yes…he also toured the US in 2000 as the RINGMASTER for Ringling Bros, Barnum and Bailey Circus.