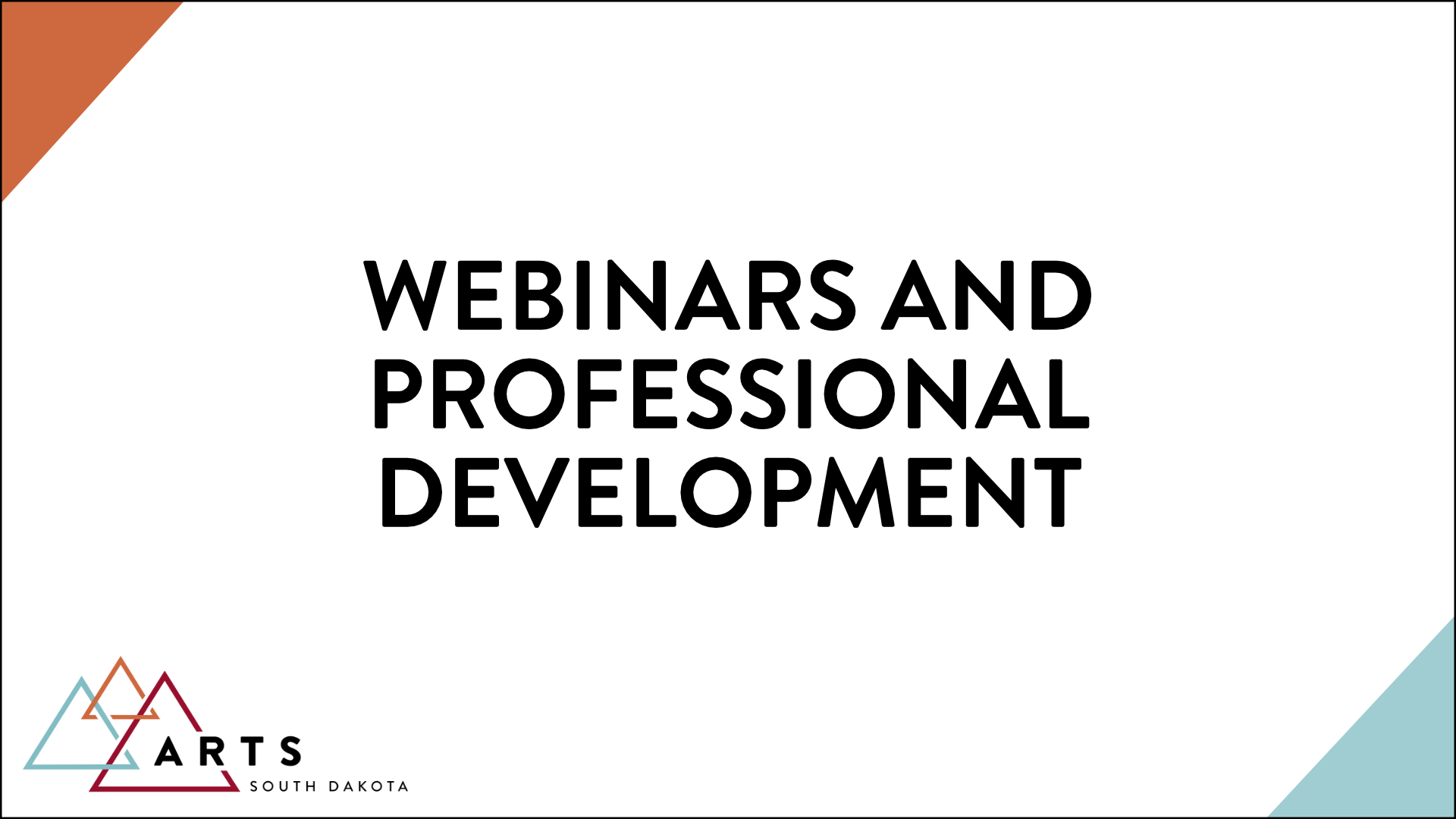 Arts South Dakota provides an ongoing series of learning and professional development webinars for both artists and arts organizations. Now, more than ever, coming together to learn from the vast shared knowledge within our state's creative communities is vital to supporting the arts. Below, you can find information on any upcoming scheduled sessions, as well as archived recordings and materials from our past sessions.
If you have any questions, or suggestions for future topics or presenters, please contact Community Development Director Andrew Reinartz at Andrew@ArtsSouthDakota.org.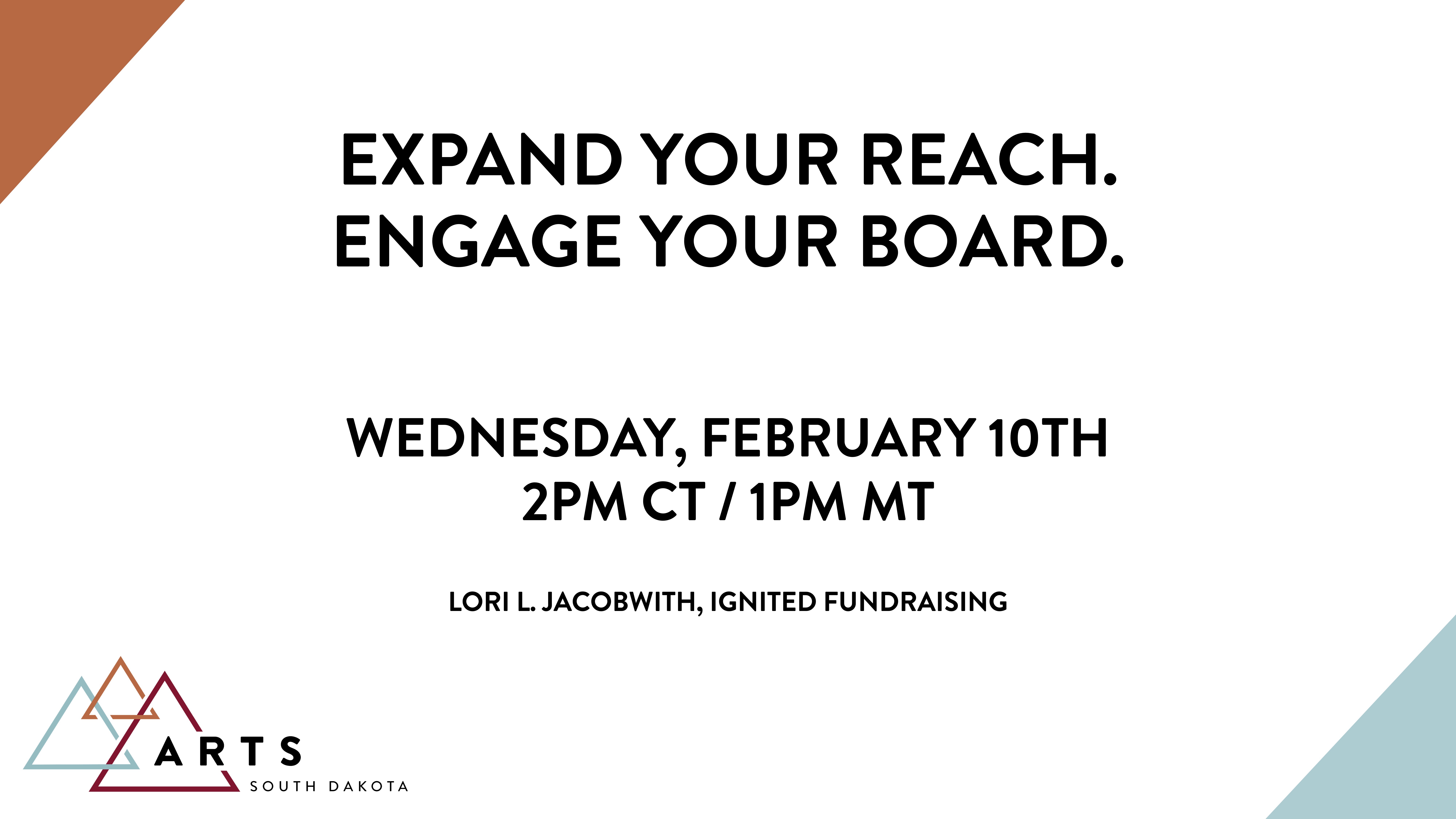 Wednesday, Feburary 10th
2-4pm CT / 1-3pm MT
WEBINAR LINK: https://us02web.zoom.us/webinar/register/WN_WMtiW-F-SLubM8gCFAm6uw
(Registration is required for this session, please register with the link above in advance of the session to secure one of the 100 spots available.)
While we wish we could all be together learning and celebrating in person in Pierre, we're excited to have Lori L. Jacobwith join us for a fantastic professional development opportunity prior to the Governor's Awards in the Arts virtual presentation!
Expand your reach. Engage your board.
Does your board help with your fundraising? Should they? Maybe. Maybe not.
While your board is among your most powerful assets some board members don't want to be involved in fundraising or they view it as someone else's job. The result is that many board members do nothing or very little when it comes to fundraising. The outcome: You don't reach your fundraising goals and sometimes staff becomes resentful that the board isn't doing more to help.
Fundraising Culture Change Expert Lori L. Jacobwith understands that you and your board members require clear direction and guidance to work together effectively. This is a session about effortlessly creating an environment where your board supports your fundraising efforts. An environment where they feel rewarded for their service and they look for MORE ways to be involved. Join Lori to learn how your board can help increase your fundraising revenue by nearly 40% and NOT have to ask anyone for a contribution.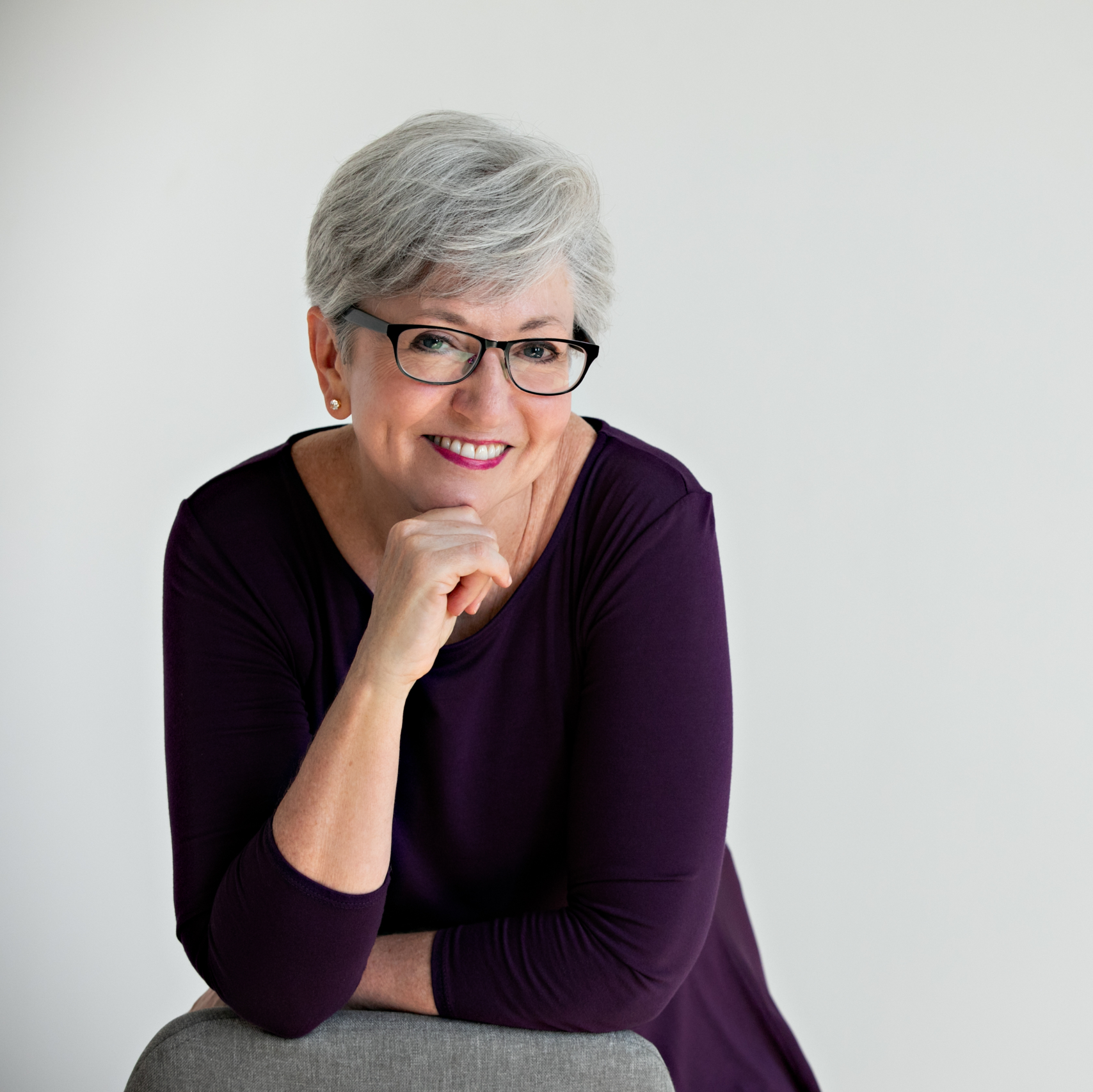 Lori L. Jacobwith, Ignited Fundraising
The first thing people notice when they meet Lori is her passion for the positive. She helps find the "it's possible" angle to most any fundraising challenge. Lori's speaking & coaching helps executive directors, development directors and even fundraising committee chairs' communicate powerfully to exponentially increase their fundraising.
Named one of America's Top 25 Fundraising Experts, Lori L. Jacobwith is an internationally-recognized master storyteller and fundraising culture change expert. Lori has more than 35 years' experience helping nonprofit organizations raise more than $400 million dollars from individual donors. And counting.
Not your average speaker or trainer, Lori's poise, humor, enthusiasm and best practices inspire and electrify. She teaches how to connect with and engage others by doing the same herself. By sharing easy-to-implement strategies and tools that will inspire even the most-weary or overworked nonprofit staff or board member, Lori makes the training sessions effective and memorable.