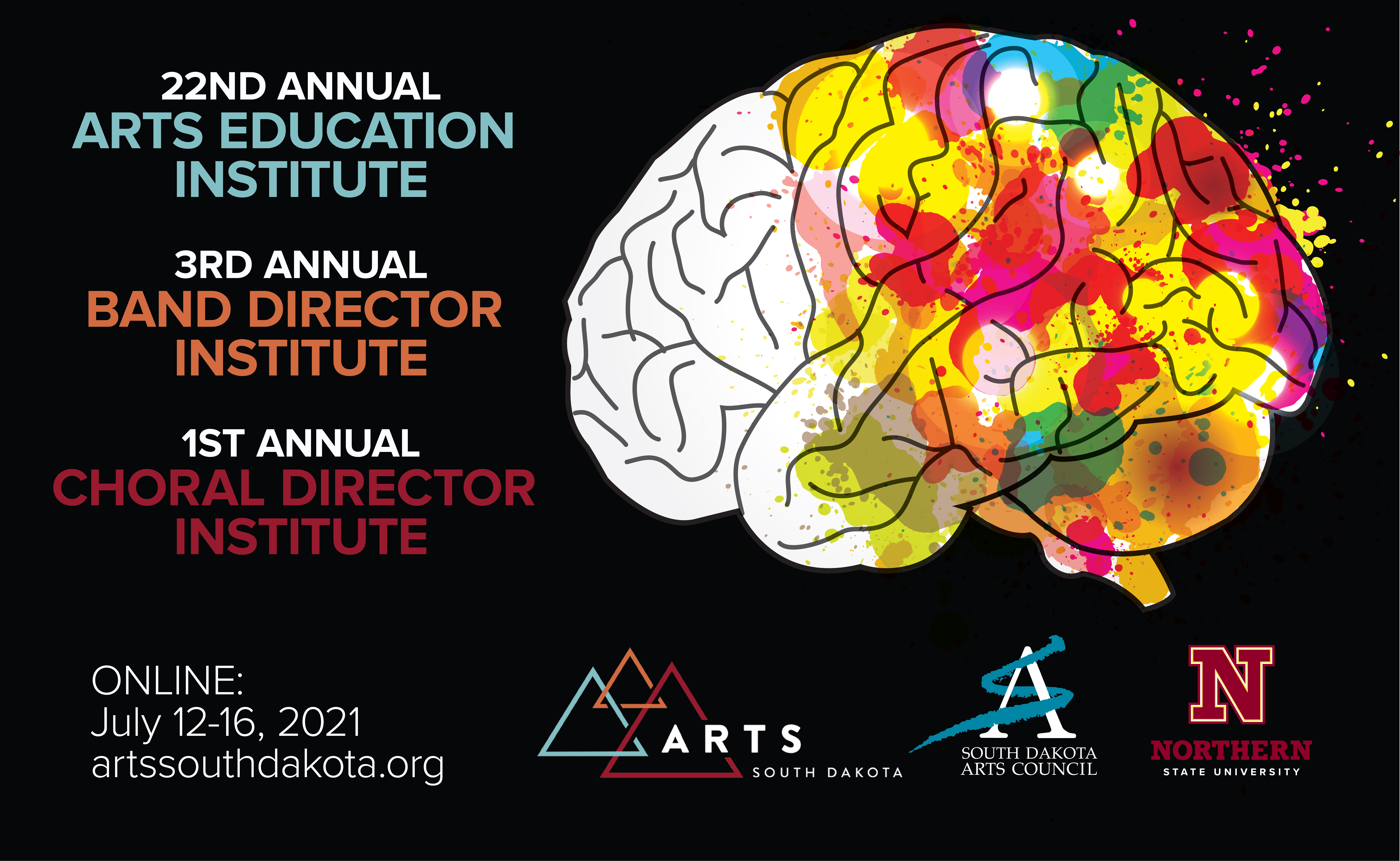 22nd annual Arts Education Institute
3rd annual Band Director Institute
1st annual Choral Director Institute
SAVE THE DATE:  JULY 12-16, 2021
Questions?  Email Shari Kosel
More information will be posted in March 2021.
Due to the ongoing pandemic, these workshops will be held online.  
The Arts Education Institute (AEI) offers an educational and fun- filled week of learning to infuse the arts into classrooms and curriculum development. This year ONLINE art, choral & theatre workshops offer opportunities for all Pre-K through 12th grade educators. You DO NOT need to be an educator to attend AEI, we encourage everyone to attend.
The Band Director Institute (BDI) is an intensive program designed to expose music teachers to the best in current and standard literature in addition to teaching methods and materials. The ONLINE institute will include new band literature sessions, master classes and clinic sessions that focus on a wide variety of teaching subjects for band directors.
The Choral Director Institute (CDI) information coming soon!
AEI, BDI & CDI are sponsored by Arts South Dakota, the South Dakota Arts Council, Northern State University & Popplers Music.
South Dakota Arts Council support is provided with funds from the State of South Dakota,
through the Department of Tourism, and the National Endowment for the Arts.
Thank you to our generous sponsors!