Arts South Dakota provides vital support to our state's arts sector through communication initiatives, programming, and unified advocacy.
MISSION STATEMENT
Arts South Dakota, a non-partisan and non-profit service organization, advances the arts for South Dakotans and our visitors by connecting, advocating, and educating.
VISION STATEMENT
Arts South Dakota is a unifying voice for the arts; our vision is for all artists and creative leaders to feel empowered and championed, advancing a flourishing arts ecosystem that fosters vibrant communities.
AFFIRMATION STATEMENT
Arts South Dakota acknowledges that we as a people, both collectively and individually, celebrate, worship and mourn through the arts. Artistic expression is basic to human nature, needs to be encouraged, acknowledged and supported in order to provide the creative stimulus needed in our communities and our state.
Arts South Dakota acknowledges that all people of all cultures and ethnicities have art forms to be honored, enjoyed, and preserved.
Arts South Dakota recognizes that artists, professional and amateur, add value to communities by their creative problem-solving skills, and innovative perspectives and that the intrinsic nature of the arts brings people together for reasons of joy, laughter, sorrow and comfort.
It is to further this vision and these affirmations that Arts South Dakota supports, advocates and educates for arts activity which enriches the lives of all South Dakotans and their visitors.

THE CONCEPTUAL BACKGROUND

Arts South Dakota is a catalyst for creative and artistic expression in communities and schools throughout South Dakota. ASD (Arts South Dakota) encourages and supports the development of all artistic talent in South Dakota and understands the value it brings to the quality of life along with the economic, social and educational growth it brings to the communities.
ASD was built on supporting and promoting Education, Service and Advocacy within the arts throughout the state. The three areas of focus, all being equal and supporting each other, were key in the conceptual development of the Arts South Dakota logo. The triangle, a three-sided polygon, was chosen to communicate the mission and vision of ASD.
The triangle, with three equal sides working together to support each other, represents the foundation of ASD.
Keeping with the strength of three, the main logo includes three triangles, varied in size and color. Each representing the areas of focus and combined graphically to represent the geography of South Dakota.
The interlocking triangles show the power of three but each can also stand alone to show their uniqueness and independence.
The colors communicate strength with an earthly feel reflecting the Native American culture and project a pleasing harmony among all.
A big THANK YOU to Media One | Advertising and Marketing Agency in Sioux Falls.
Stacy Braun, Aberdeen
Keith BraveHeart, Kyle
Lawrence Diggs, Roslyn
Patri Acevedo Fuentes, Rapid City  
Julie Garreau, Eagle Butte
Rodney Garnett, Spearfish
Deonne Kahler, Rapid City
Dr. Alan LaFave, Valley City, ND 
Jim Mathis, Sioux Falls
Sen. Reynold Nesiba, Sioux Falls
Michael Pangburn , Pierre
Ashley Pourier, Pine Ridge
Kenny Putnam, Rapid City
Larry Rohrer, Beresford
Rep. Tamara St. John, Sisseton
Shelley Stingley, Sioux Falls
Lynn Verschoor, Brookings
Kris Wollman, Mitchell 

Sign up for weekly email updates!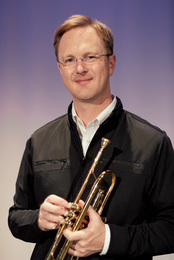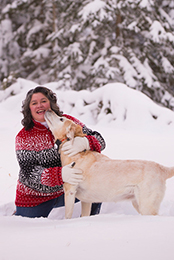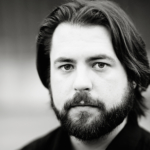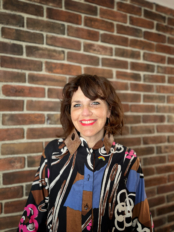 ARTS SOUTH DAKOTA ANNUAL REPORT
Arts South Dakota provides vital support to our state's arts sector through communication initiatives, programming, and unified advocacy. Check out our 2022 Annual Report!
You create. You volunteer. You attend. You support. You are the reason the arts happen in our communities. We are your Advocacy and Service organization. It's your gift that makes it all possible.
Please consider joining as an individual donor or an organizational member of Arts South Dakota. We ask for your support at any level. You will make a difference and a stronger collective voice for the Arts in South Dakota! Arts South Dakota is a 501(c)3 non-profit corporation. Donations are tax-deductible.
$150 for organizations with annual budgets of less than $50,000.00
$225 for organizations with annual budgets between $50,000 – 100,000
$350 for organizations with annual budgets between $100,000 – $500,000
$500 for organizations with annual budgets over $500,000
0-$99
$100-$249
$250-$499
$500-$749
$750-$999
$1000-$1249