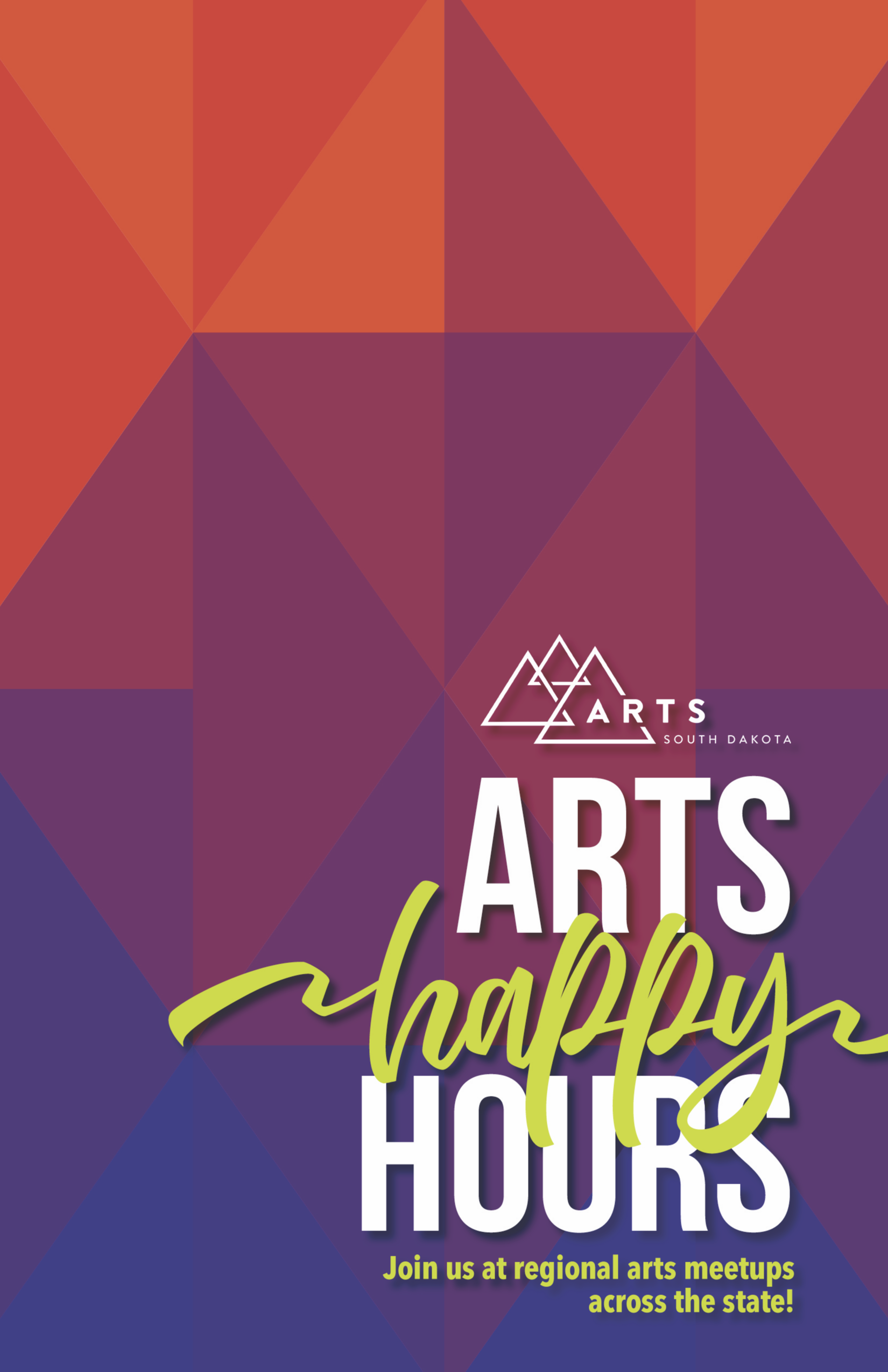 Arts Happy Hours
Join us for a series of arts meetups around the state! Arts South Dakota will be traveling to hear more about what is happening in a few of the many vibrant arts communities around the state, and to provide a space for local arts groups, artists, and arts supporters to come together.
This will be updated as Arts Happy Hours are confirmed.
Everyone is welcome at our events. We highly encourage those attending to be vaccinated and welcome wearing a mask if you wish to wear one.