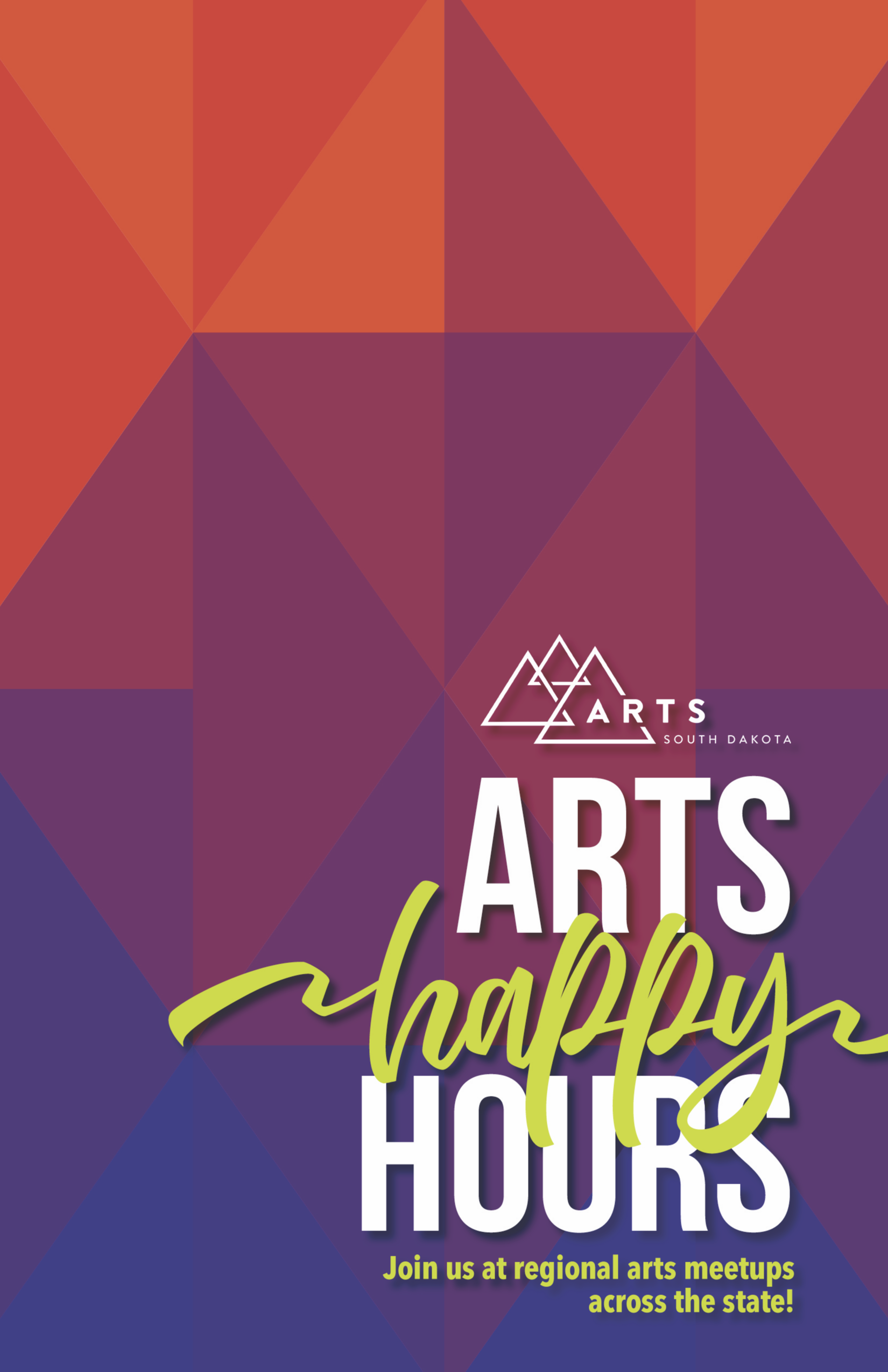 Arts Happy Hours
Join us for a series of arts meetups around the state! In partnership with the South Dakota Arts Council, Arts South Dakota will be traveling to hear more about what is happening in a few of the many vibrant arts communities around the state, and to provide a space for local arts groups, artists, and arts supporters to come together.
Join for a drink, appetizer, and conversation. Invite your friends, colleagues, and community leaders – all are welcome, and no RSVP is necessary.
This will be updated as new happy hours are confirmed.
Arts Happy Hours are sponsored by Arts South Dakota and the South Dakota Arts Council.
South Dakota Arts Council support is provided with funds from the State of South Dakota,
through the Department of Tourism, and the National Endowment for the Arts.