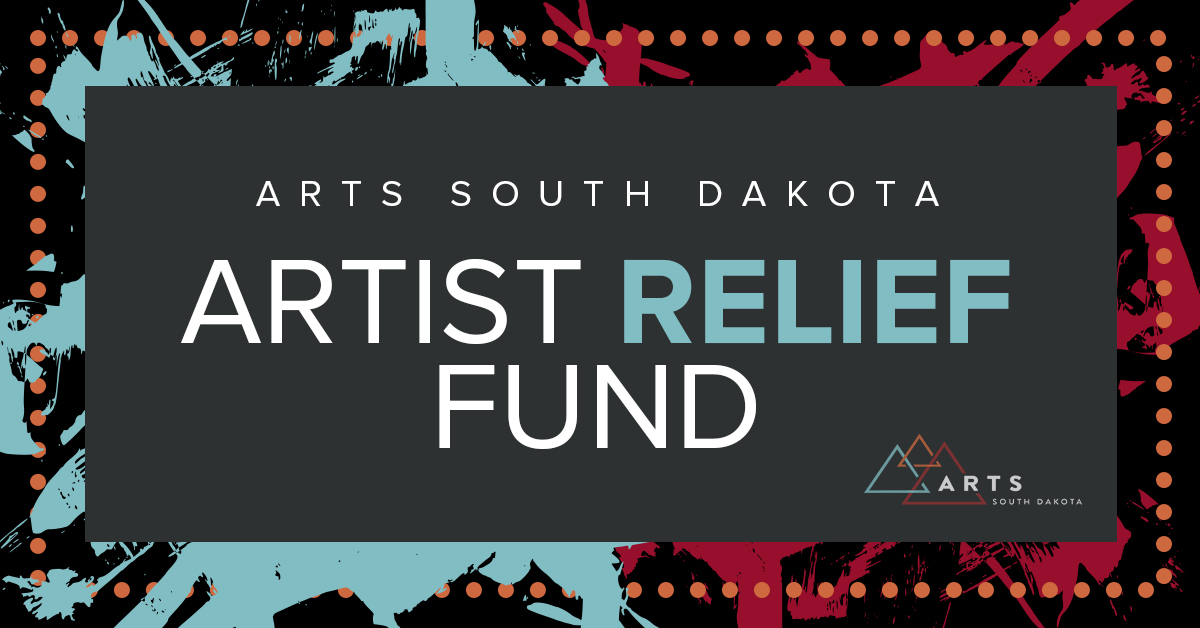 The second round of applications is closed. Please see information about the most recently passed round of funding below, and sign up for our mailing list to be the first to know of any future rounds of applications opening.
The ARTS SOUTH DAKOTA ARTIST EMERGENCY RELIEF FUND, provides short-term, immediate financial support for the individual artists, culture bearers, and creative workers within South Dakota who have been impacted by the current Coronavirus/COVID-19 health crisis. Rapid response funds of $500 are available to those who meet the criteria and qualifications below, as funds are available. Funds do NOT need to be repaid. Please note: Artists may need to claim the contribution as income; please consult with your tax professional.
Please keep an eye on our resources page and on our email list for any updates of additional relief efforts that become available to the creative community in South Dakota.
Approval of applications will take place via a committee, with any possible conflicts of interest being accounted for. Upon approval for funding, you will need to fill out and return a W-9, after which funds can be distributed via check. If you have concerns with access to banking due to availability or health lockdowns, please reach out and alternate payment methods can be discussed.
Past recipients of the relief fund are eligible to apply again in round two as funds allow, but new applicants will be prioritized for funding.
Funding for the second round of the Arts South Dakota Artist Emergency Relief Fund is provided by an anonymous donor. Arts South Dakota is part of the Upper Midwest Emergency Relief Fund coalition, in partnership with Crosshatch Center for Art & Ecology, CultureSource, ImagineMKE, Racing Magpie, Springboard for the Arts, and The Arts Partnership.
Please email Community Development Director Andrew Reinartz with any questions about eligibility or the relief fund generally.

Rounds 1 & 2 map of artist locations across South Dakota receiving relief funds.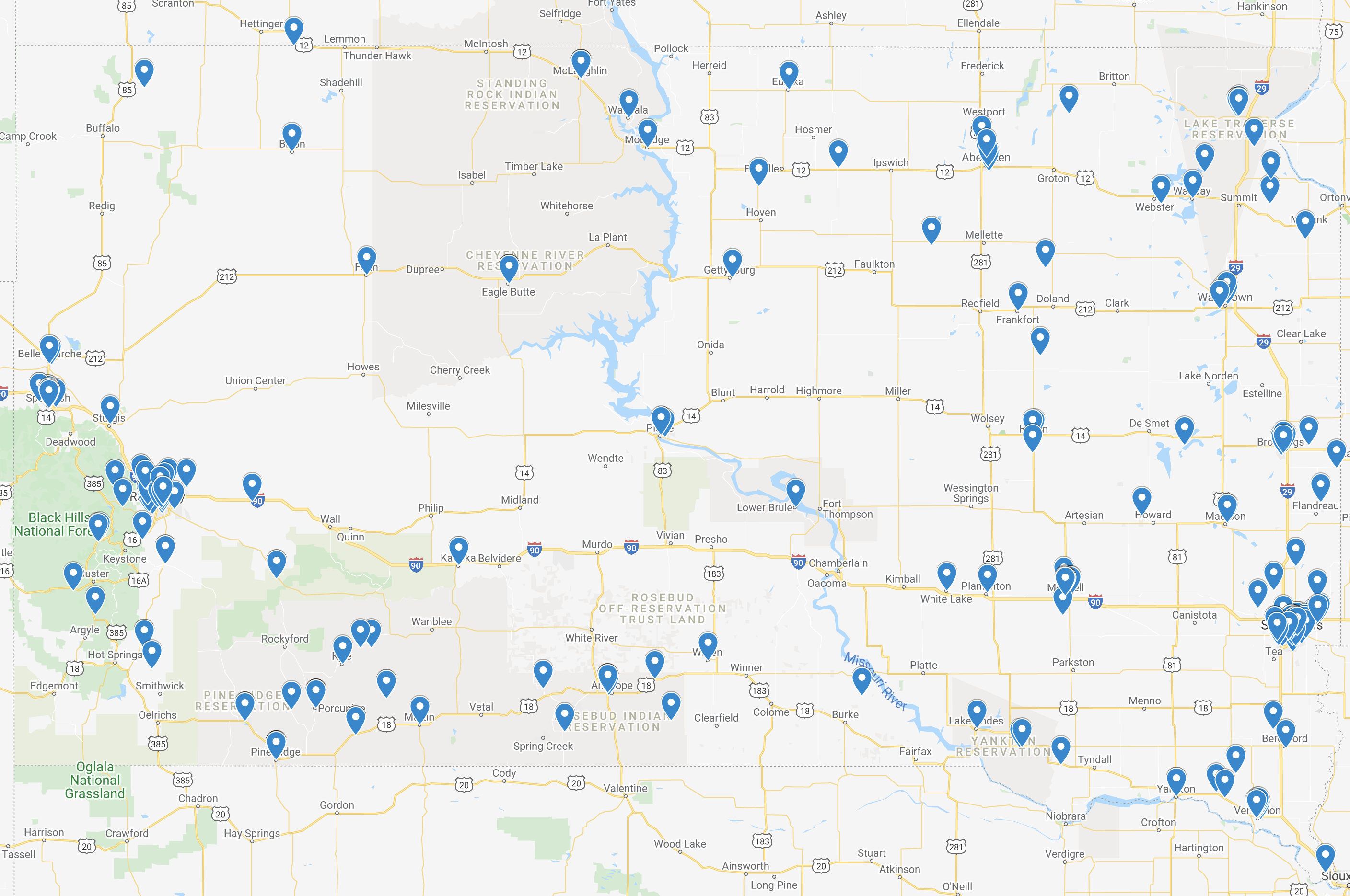 Timeline For Relief Fund Round Two
January 4, 2021 – Applications open
January 22, 2021 11:59PM CT – Applications close
February 12, 2021 – Notice of awards sent
February 19, 2021– Payments mailed
Criteria
To be eligible to receive funds, you must meet all of the following criteria:
Individual artist, making an important portion of your income from arts activities / creative work (for example performing, selling work, educating, etc, in any creative discipline)
Have had your work interrupted due to the current COVID-19 health crisis, and are in need of short-term assistance in the next 2 months
Are a South Dakota resident
Are NOT a minor (<18 years of age)
Are NOT a full-time student (including college and post-secondary school)
Anyone meeting the above criteria is eligible for funding, with special consideration given to:
Artists who have not previously been granted gifts from this relief fund
Artists in rural communities (population less than 20,000)
Artists who are current citizens of one of the 9 native nations with lands in South Dakota