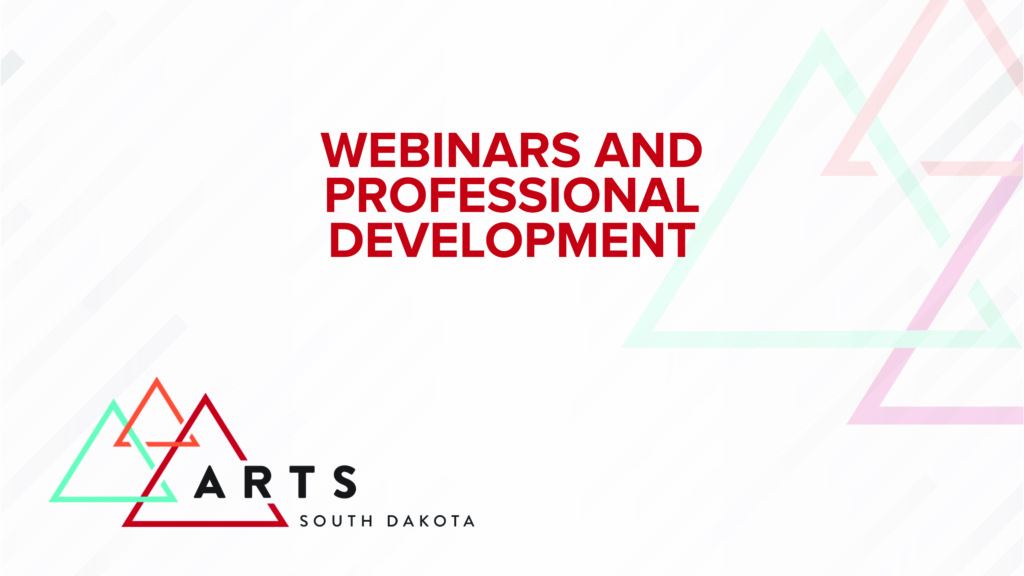 Arts South Dakota provides an ongoing series of learning and professional development webinars for both artists and arts organizations. Now, more than ever, coming together to learn from the vast shared knowledge within our state's creative communities is vital to supporting the arts. Below, you can find information on any upcoming scheduled sessions, as well as archived recordings and materials from our past sessions.
If you have any questions, or suggestions for future topics or presenters, please contact Community Development Director Andrew Reinartz at Andrew@ArtsSouthDakota.org.  Joining an Arts South Dakota Zoom Webinar PDF
This will be updated as webinars are confirmed.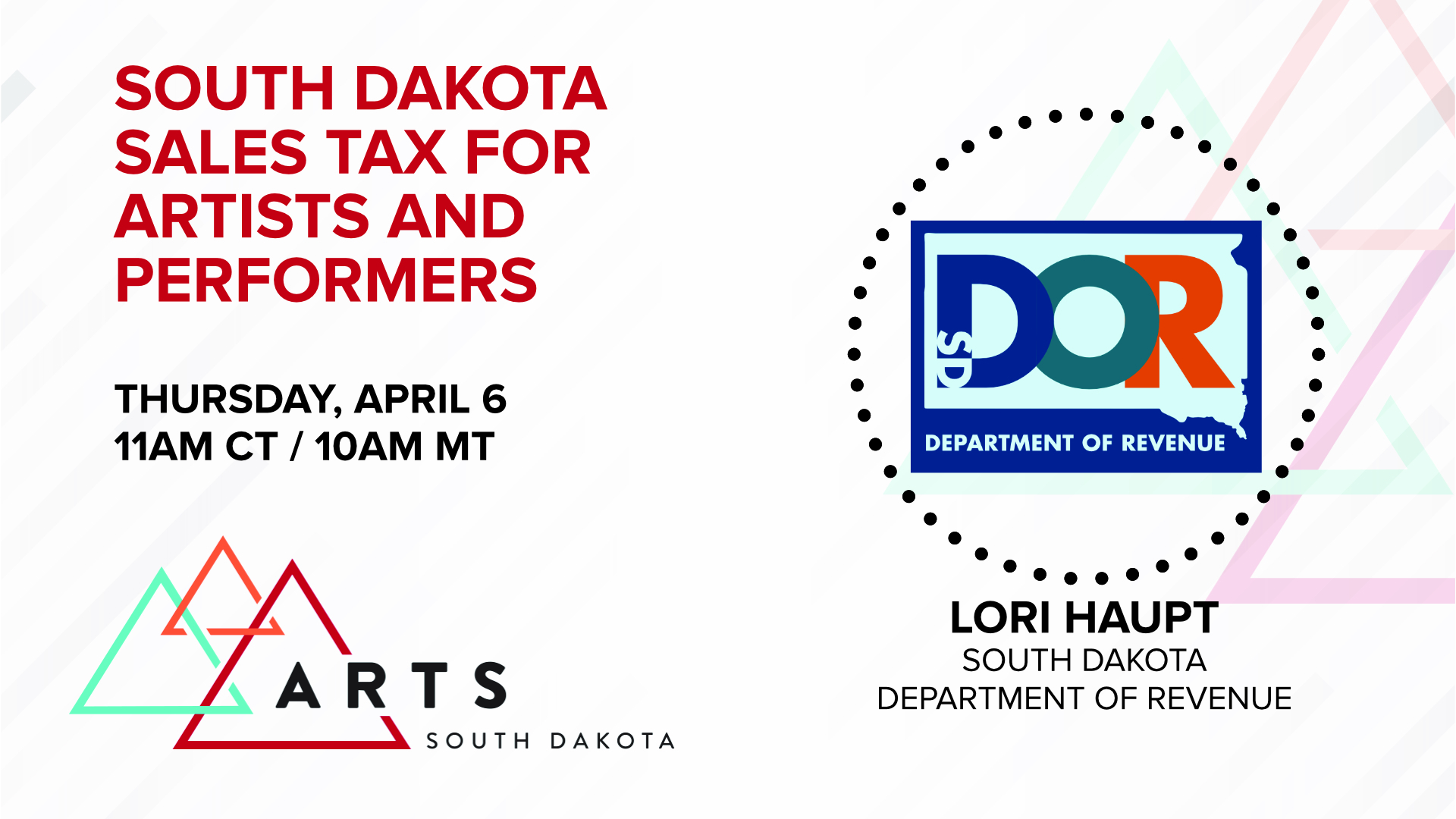 South Dakota Sales Tax for Artists and Performers
Thursday, April 6
11:00am – Noon CT | 10:00 – 11:00am MT
WEBINAR LINK:
https://us02web.zoom.us/webinar/register/WN_2BlqtUm4SyGT2cXKyqVfZA
(Registration is required for this session, please register with the link above in advance of the session to secure one of the 100 spots available.)
PRESENTERS
Lori Haupt – South Dakota Department of Revenue
DESCRIPTION
Artists, performers, and independent arts educators have a variety of sales tax obligations to the state of South Dakota. Join Lori Haupt, from the South Dakota Department of Revenue, to learn more about when and how to pay sales tax on the income from the sales of your arts goods and services.
Andrew Reinartz
Advocacy Documents: https://artssouthdakota.org/arts-advocacy/ https://artssouthdakota.org/shareable-infographics/ Learn the tools and tactics you'll need to support the arts in your community by engaging local, regional, and statewide policy makers and key decision makers. Tell the story [...]