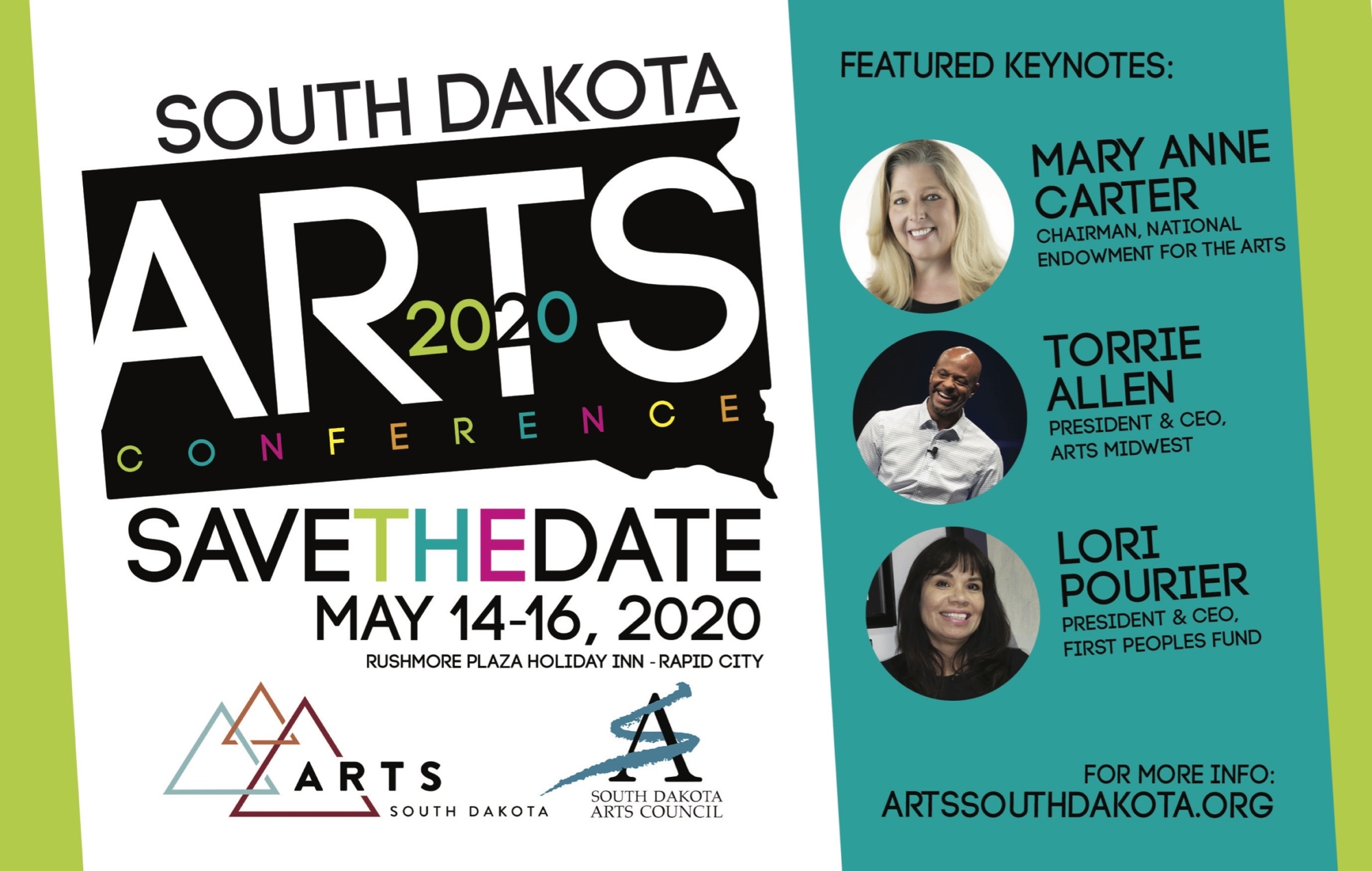 The state arts conference is held every two years at different locations across South Dakota. Workshops, panel discussions, plenary sessions focus on key areas such as racial equity, arts education, fundraising, local arts councils, grant-writing, and marketing/social media. Arts leaders are invited to attend and provide keynote presentations, workshops and panel discussions.


THANK YOU to our Conference Leadership Committee:
The South Dakota State Arts Conference is sponsored by Arts South Dakota and the South Dakota Arts Council.
South Dakota Arts Council support is provided with funds from the State of South Dakota, 
through the Department of Tourism, and the National Endowment for the Arts.
Arts South Dakota believes all individuals and communities deserve meaningful artistic experiences. The goal should be full inclusion of all people in all arts and humanities programs and facilities.
For the State Arts Conference, Arts South Dakota can provide, upon request, alternative formats, auxiliary aids, and services necessary for all individuals to participate in all programs and services provided throughout the conference. In compliance with the Americans with Disabilities Act, Arts South Dakota will honor requests for reasonable accommodations made by individuals with disabilities. Requests can be served more effectively if notice is provided at least 10 days before the event. Direct accommodation requests to info@artssouthdakota.org.
Hotel reservations:
Block hotel rate of $109/day available until 4/14/20 (or after if rooms are available) can be reserved online by clicking this link or by calling 1-605 348-4000 or 1-877-666-3243. Please use code "Arts South Dakota" when booking by phone to receive the reduced rate.
Thank you to our generous sponsors: