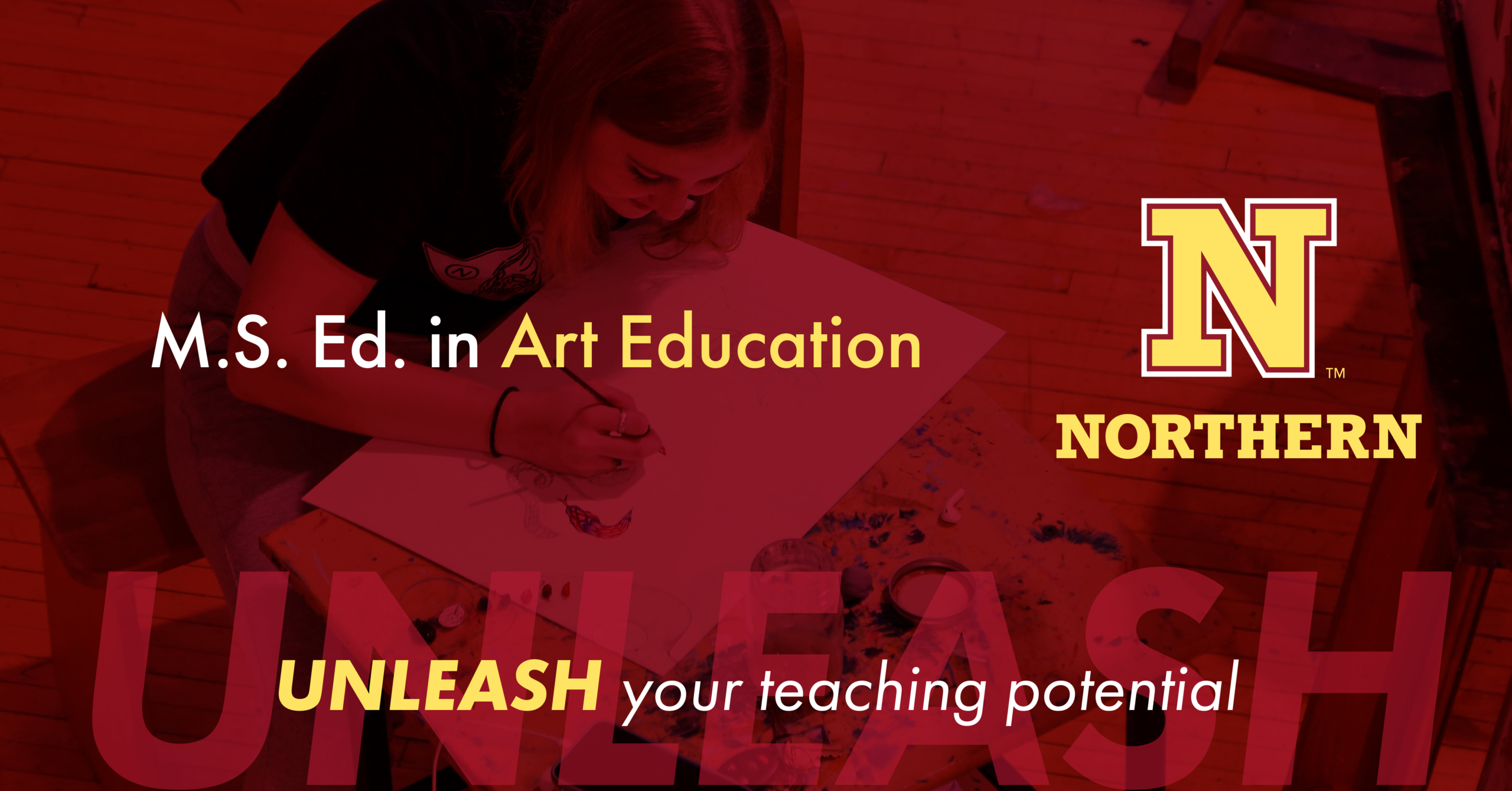 1.  NEW Master of Science Education in Art Education at Northern State University, beginning January 2023!
2.  Our program is designed to meet the needs and demands of the busy art education professional. It does this by
providing an online curriculum and minimal residency (two weeks each summer) in a cohort delivery style that can be
completed in two years.
3.  The program will enhance the content knowledge and pedagogical skills of practicing K-12 art teachers by combining a deeper understanding of art history, theory, and methods with a broader knowledge of art techniques and processes.
4. The program is extremely affordable, and accredited by the National Association of Schools of Art and Design.
5.  The program can be completed in two years while retaining your current job.
6.  The courses are taught by experienced and highly qualified NSU faculty, with years of successful classroom experience.
FOR MORE INFORMATION, contact:
Tammy Griffith
NSU Graduate Studies Program Assistant
605-626-2558
Tammy.Griffith@northern.edu