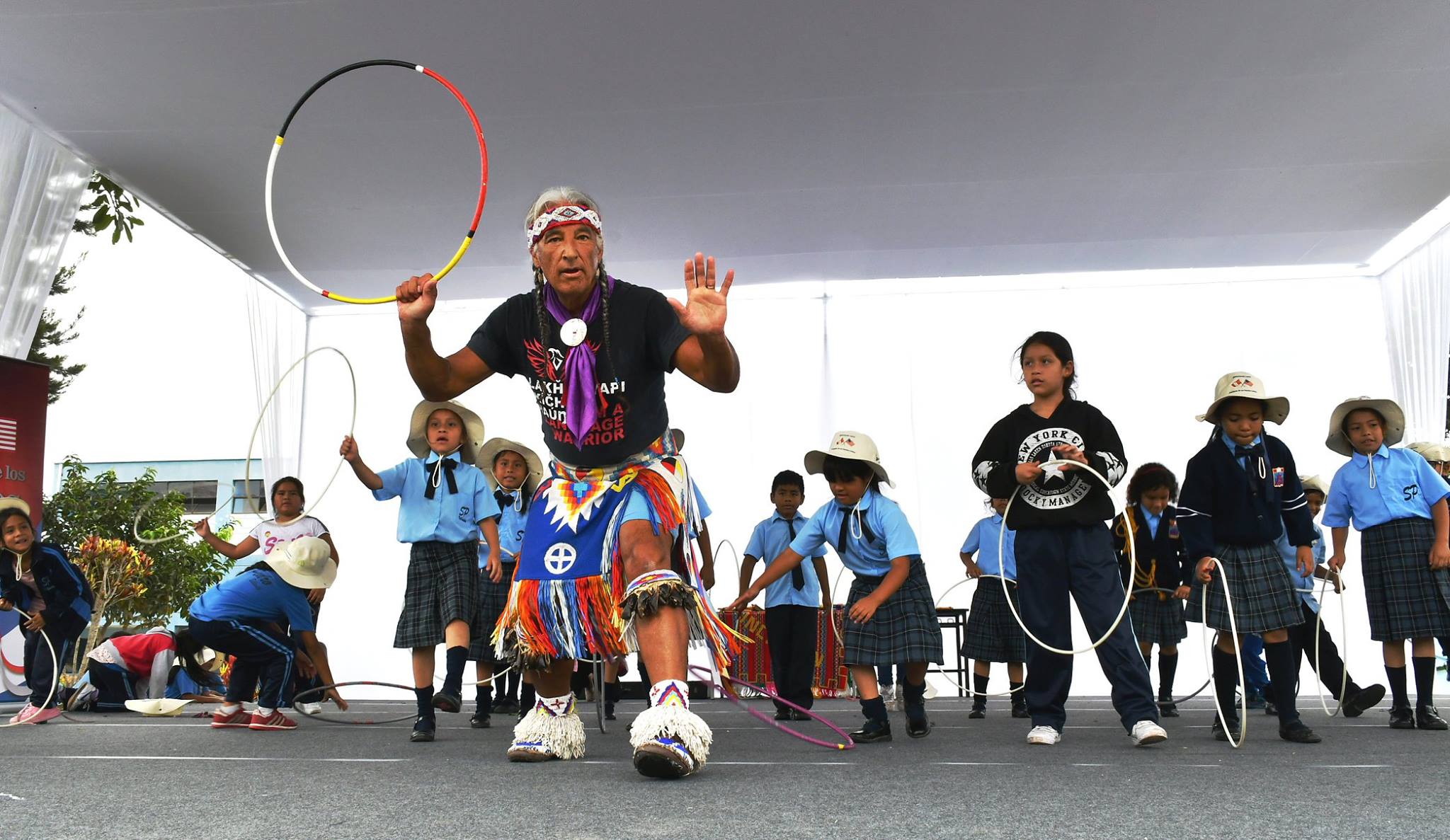 Lakota Performing Arts
Biography
www.kevinlocke.com
booking.kevinlocke@gmail.com
(561) 270-7185
National Heritage Fellow, Master Flute Artist, Indigenous Cultural Ambassador Kevin Locke will be coming through South Dakota and thought you might want to take advantage of the his cultural/educational programs for the students you serve (www.kevinlocke.com).
Description of Kevin Locke Indigenous Cultural Programs: 
Hoop of Life Program (60 min) incorporates Indigenous Flute music samples from the prairies and beyond, Sign Language, Prayer songs in Lakota language, story telling and much more. The hoop dance is a choreographed prayer invoking the universal metaphor of the hoop – a symbol that for all peoples represents; peace, unity, beauty, balance, continuity and harmony.  It is a prayer that we may all be restored to wholeness and wellbeing; physically, emotionally, mentally and spiritually not just as individuals but collectively with all of humankind and creation.   A message frankly humanity is in increasing need of hearing and reinforcing with the tragedies of societal backdrop!
Indigenous Flute Workshops (1.5-2 hr long) is where Kevin provides all materials, assembles the flute per person, teaches the flute songs and leaves the students at a level of competency that they can practice songs from an instructional song book he co-authored.  In North American Indigenous Flute (First Flute) genre, Kevin is just one of a few individuals that actively perpetuates the traditional musical tradition specific to what makes the North American Indigenous flute unique.  The design of the Indigenous Style North American Flute used in Kevin's workshop is based on a flute in Kevin's own collection, grandfather Powasheik's over 100 year old flute.  The kit is comprised of assemble-ready flute including the pre-drilled flute body and components. It is Kevin's vision to honor the authentic history, tradition and teachings of the Indigenous North American Flute.Flute Workshop offerings were geared specifically towards delivering Indigenous flute curriculum to schools in Dakota territory, however due to overwhelming response, Kevin expanded it to meet the needs of the larger community including international venues!