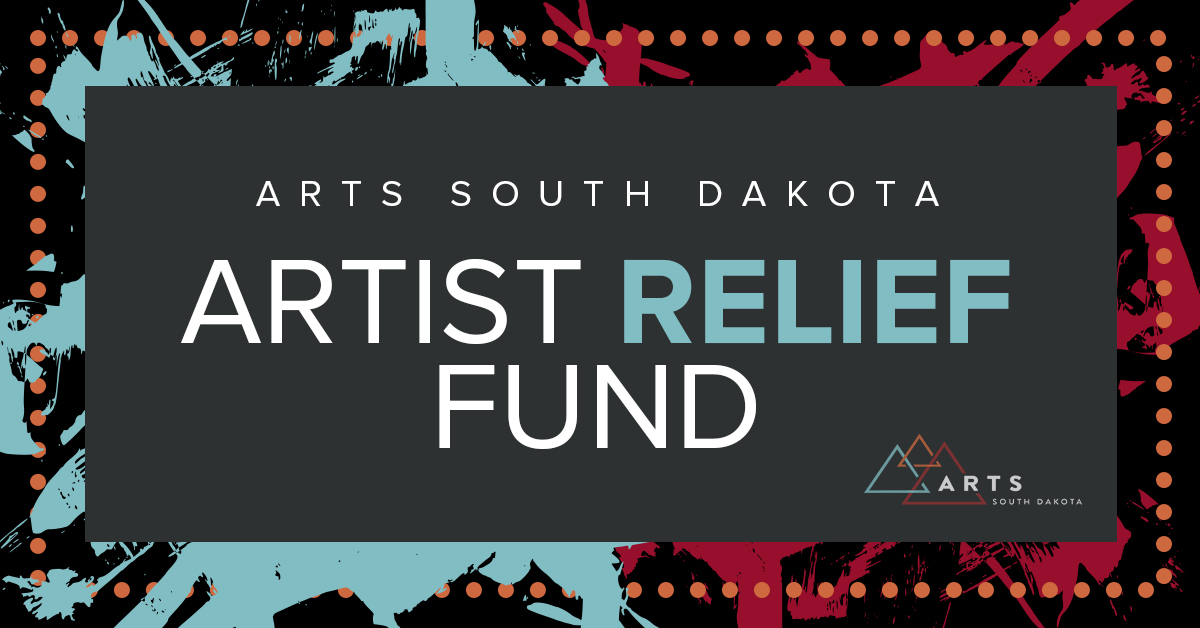 Dear friends in the arts,
We are asking for your support of artists throughout the state. 
Think about the impact artists have had on your life. Think about a South Dakota without the creative spark of these individuals and think about all they have done to make our communities truly feel like home.
South Dakota's working artists have been among the groups hardest hit by the economic realities of the COVID-19 pandemic. In the best of times, artists must struggle to weave together a livelihood, and now this group is particularly vulnerable as their work relies on public gatherings and communal spaces. They often lack employee protections like paid leave or healthcare.
The CARES Act has provided important support, but it has gone largely to organizations, and other relief for individuals is taking months to be distributed. Artists and culture bearers across South Dakota need help now. Working with the Bush Foundation, we started the Arts South Dakota Artist Emergency Relief Fund earlier this month to help address some of this need.
Here are a couple inspiring quotes from two artists who applied for assistance:
"This funding would help keep my head up, it would give me a chance to bounce back from all this uncertainty we are facing. Even if you decide not to give me funding; I am so thankful for this, artists need support, we need people like you in our corner!! Thank you!!"

"I left my full time job in November to pursue my art career. Receiving this funding will help me catch back up on my finances as I keep pushing towards a full-time art career. I'm not giving up!"
The initial gift from the Bush Foundation provided a great start, but the need is greater than the funds available. 165 artists, ages 19 to 75, from over 60 communities across South Dakota have applied in the short two weeks applications have been open. 60% of applicants are from rural communities and over 25% are citizens of one of our state's nine Native Nations. All of the applicants have compelling stories and sincerely need help.
If we don't find additional funding, over 40 of the artists who applied will be turned away.
We want to do better! And we can do better, with your help!
Will you help us raise an additional $20,000 by July 10, so no artist is turned away? Your gift to the Artist Relief Fund will go directly to supporting these individuals. We urge you to make a tax-deductible donation securely online today. Just click on the button below. The need is great, but together we can help South Dakota artists make it through this unprecedented time.
Any amount you give is needed and appreciated.  THANK YOU!
Sincerely, your team at Arts South Dakota,
Jim Speirs
Executive Director
Shari Kosel
Program & Communications Director
Andrew Reinartz
Community Development Director
Funding for the Arts South Dakota Artist Emergency Relief Fund are provided through the generous support of the the Bush Foundation, with administration and dispersement provided by Arts South Dakota.
Message from Arts South Dakota Executive Director Jim Speirs.
Please email Community Development Director Andrew Reinartz with any questions.